PRODUCT SPECIFICATIONS
| Frame |   |
| --- | --- |
| Material: | Aerospace Aluminium Alloy |
| Size |   |
| Folded Size: | 620mm x 350mm x 760mm |
| Open Size: | 960mm x 620mm x 920mm |
| Weight |   |
| Maximum Load: | 145kg |
| Product Weight (Exc. Batteries): | 23.5kg |
| Product Weight (Inc. Batteries): | 26.5kg |
| Riding Requirements |   |
| Age Range: | 10 – 90 years old |
| Road Legal: | Pavements |
| Main Parameters |   |
| Maximum Speed: | 0.5-5MPH (can be modified if required) |
| Battery Endurance: | 16 miles |
| Maximum Hill Climb: | 16 degrees |
| Suitable Terrain: | Multi-surface terrain. Not suitable on deep, loose gravel. |
| Waterproof: | Can withstand light rain. Must cover the joystick |
| Motor Parameter |   |
| Power (w) | 250W x 2 Brushless Motors |
| Battery |   |
| Number of batteries: | 2 x 6ah or 2 x 10ah Option |
| Charge Time (fully charged from flat): | 6-8 hours |
| Battery location | At the rear |
| Tyres |   |
| Front Tyre: | 8-inch PU special cushioned but solid tyre |
| Rear Tyre: | 12.5-inch grippy, rubber, solid |
| Puncture Proof Tyres: | Yes |
| Seat |   |
| Seat Width: | 45cm |
| Seat Depth: | 45cm |
| Seat Height: | 53cm |
| Space Between Armrests: | 52cm |
| Warranty |   |
| Warranty Included: | 12-months Warranty |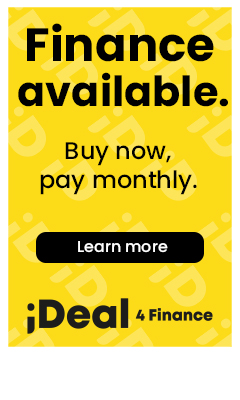 About the Chair
Specifically designed with only one goal in mind! To be the world's very best electric folding wheelchair for the larger individual. The Smart Chair X XL, is an adaptation of our best selling and flagship model the LITH-TECH SC-X. (Now with 52cm between the armrests instead of 45cm so perfect for the larger individual) The SMART CHAIR (X) name means many different things. The SC-X XL is a hybrid of LITH-TECH's two bestselling electric wheelchairs, our (SC-1 and SC-3) but with much more space between the armrests. We incorporated both these wheelchairs' best features and attributes, put it all together and then for all the other parts we have simply used the best the world has to offer. Secondly, X primarily stands for X-Country. This chair is designed to be noticeably more capable than the average folding electric chair and in testing, it's clear that it's far superior to the average wheelchair. The SC-X/X XL has the highest ground clearance of any folding chair on the market, can tackle multiple terrain types including, grass, cobbles, bumps, curbs and other uneven surfaces. Most importantly, it's a chair that gives you the confidence to achieve all your day to day tasks without having to feel limited, unsafe or helpless because your current mobility chair or scooter isn't up to the job. Once the wheelchair was built and tested. it was clear that the original name we had in mind for it "The Smart Chair 4" just wasn't going to do it justice. The model X's performance stood out and deserved to be separated from the rest of the Smart Chair range and not just follow our standard Smart Chair evolution path. Although this chair is still without a doubt a typical smart chair and operates in the same way with the same use case in mind it was also clear that it also operates at a higher level and, therefore, deserved a new identity to separate itself from the rest of the range as its capabilities are in a league of its own.
Battery Life
The Smart Chair X XL has two lithium batteries situated under the chair towards the back. You now have two options when it comes to your battery choice depending on your use case for your chair. Option 1 – (A no extra charge option of 2 x 6ah batteries) linked together. This option suits those that want to fly with there chair and won't be doing more than 10 miles in range a day. 2 6AH batteries makes the chair a tad lighter and is the only battery combo where you can take not just one but both batteries with you on a flight on any airline in the world. Option 2 – (£30 extra charge on top of the chair, for 2 x 10ah batteries) linked together. This option would suit those that have no intention of flying and want a bit more range from your chair. If you want to fly some airlines will except you taking one of your batteries on the flight but not both. You can charge these batteries together either on the chair threw the joystick or off the chair together through a battery adaptor cable. Please call before ordering until we get the website updated.
Important Battery Information
This wheelchair and its batteries are also one of the only air travel-safe options available if you wish to travel abroad under the new airline regulations with two batteries. The SC-X XL now comes with two battery options. 2 x 6AH Batteries – This option makes the chair a touch lighter, it is also the best battery combination for anyone who wishes to fly with there chair as its the only combo where you can actually bring and use both batteries together. The range will be about 12 miles. So if you know you wont be doing that in a day or you're a keen traveller this certainly the option for you to go for. 2 x 10AH Batteries – This battery combo suits those looking to get a few more miles out of their chair. If you are never going to fly this is a sensible option. However you will still be about to take 1 x 10AH on some flights and all long haul flights still but not a two battery combo.
Practical Features
Our wheelchair features a very strong but lightweight frame made of aerospace alloy which has been strengthened over the standard SC-X so will now take a max load of 145kg, which makes it very hardwearing but also light enough to be able to pick up and move around.  
The SC-X XL weighs 26.5kg with batteries and 23.5kg without, has small folding dimensions, can fit into almost any car boot, and is the easiest chair to fold and unfold on the market taking just 2 seconds. The chair's joystick has variable speeds, a horn, battery life indicator and the chair has an on-the-spot 360-degree turning circle. If you turn off the joystick and disengage the motors when the wheelchair is in an upright folded position, you can push it around the house in front of you or tow it behind by holding the footrest like a suitcase to save you ever having to lift it. Our SC-X XL's arms fold so the chair fits easily under any table for eating, drinking and even under a desk for working, but it also means you can get into the chair from the side making access easier. So, if you are looking for an everyday use, modern, stylish, strong and functional electric folding chair, then this is the best there is to offer. We offer a 12-month warranty on all our product's frames, motor and batteries, and all LITH-TECH products are sent out the next business day via TNT courier service.
Extra Information
The SC-X XL features the very best spec and components possible in the industry. Its performance is better, it's quick but not dangerous. We can fully programmable this model before it leaves us to go to the customer so we can customise performance for the individual. It's also very safe and stable, better on inclines and declines, has the best and strongest motors in the industry. This model has new long-lasting batteries which can be charged on or off the chair and which fit into a new racking system to the back of the chair which store the batteries in a quick-release system meaning you can take the batteries off the chair in 10 seconds rather than 2 minutes. But the thing that really makes this chair stand out though is how comfortable it is. It has an incredibly smooth ride due to its larger, high impact special tyres which absorb bumps, uneven road surfaces and makes curbs much easier giving the user the most comfortable experience possible. It also has an adjustable backrest and footplate which can be lowered or raised to suit the individual and finally it has an incredibly comfy cushion to sit on to top it off.