Product Specification
| Frame |   |
| --- | --- |
| Material: | Aluminium Alloy |
| Size |   |
| Folded Size: | 600mm x 290mm x 810mm |
| Open Size: | 985mm x 600mm x 935mm |
| Weight |   |
| Maximum Load: | 130kg |
| Product Weight (Exc. Batteries): | 22.5kg |
| Product Weight (Inc. Batteries): | 25kg |
| Riding Requirements |   |
| Age Range: | 14 – 90 years old |
| Road Legal: | Pavements |
| Main Parameters |   |
| Maximum Speed: | 4MPH |
| Battery Endurance: | 16 miles |
| Maximum Hill Climb: | 14 degrees |
| Suitable Terrain: | Hard Ground including Grass |
| Waterproof: | Can withstand light rain. Must cover the joystick |
| Motor Parameter |   |
| Power (w) | 180W x 2 Motors |
| Battery |   |
| 2 batteries in wheelchair arm: | 24v 6AH x 2 pieces |
| Charge Time (fully charged from flat): | 6-8 hours |
| Tyres |   |
| Front Tyre: | 7-inch PU solid tyre |
| Rear Tyre: | 10-inch PU solid tyre |
| Puncture Proof Tyres: | Yes |
| Seat |   |
| Seat Width: | 41cm |
| Seat Depth: | 42cm |
| Seat Height: | 54cm |
| Space Between Armrests: | 47cm |
| Warranty |   |
| Warranty Included: | 12 Months Warranty |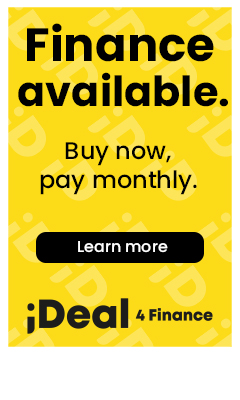 LITH-TECH MULTI CHAIR 1 
About the Chair 
If its name doesn't give it away straight away, this electric wheelchair is designed to be the perfect all-rounder without being too hardcore. It's a perfect entry level wheelchair that does everything quite well. Its simple but strong design and build mixed with its user-friendly features make it the perfect wheelchair to meet the needs of almost every specific condition or disability. The frame is made up of aluminium alloy, which makes it not only lightweight, but also very strong, and can withstand loads of up to 130kg.
Battery Life
The lithium batteries on our Multi Chair 1 are neatly stored away in the side of the frames to not only keep this wheelchair looking sleek, but also user friendly and functional. Both batteries can either stay in the frame and be charged through the joystick, or be charged separately off the chair through an adaptor. Our Multi Chair 1 charges in 6 hours after its initial charge and can go an industry-leading distance from 2 x 6ah batteries of around 16 miles on just one single full charge.
Practical Features
Its dimensions are as follows:
Folded:
610mm x 290mm x 810mm
Unfolded:
985mm x 610mm x 935mm The Multi Chair 1 has a seat width of 420mm which is just over the industry standard.
Storage and Moving
This chair is also great for travelling anywhere, it is extremely light for an everyday
,
 all-day wheelchair and folds up in 2 seconds
. It
 can easily fit in even the smallest of car boots. 
The batteries remove from the legs in seconds to not only make the chair lighter for lifting
 but more importantly
,
 for 
practicality,
 so you can either leave the chair in a garage or car and just charge the batteries inside your home separately.
Another important and practical feature of this chair is the arms
. T
hese
also
 fold up and completely back out of the way so you can easily fit under a table for eating, drinking and even working.
Who is this Chair for?
As an everyday electric wheelchair, this chair has been designed to meet most individuals' needs but really excels for in the home use, shopping centres, day trips. It has been designed around the user with quite large wheels and soft tyres for extra comfort and has practical features such as folding armrests and a 360-degree adjustable joystick for true manoeuvrability. This wheelchair is designed to tackle daily life but not too demanding terrain.
Extra Information
The LITH-TECH Multi Chair 1 has an easy-to-use, 360-degree adjustable joystick which makes the electric wheelchair move in any direction easily in even the tightest of spaces. The joystick comes equipped with a horn for user safety, a battery life bar, speed bar and can be removed from the chair in seconds. The LITH-TECH Multi Chair 1 comes with:
Mains charger, which plugs straight into the joystick, which then charges the chair as a whole unit (both batteries at once).
Extension lead, which you can add to the charger end that fits directly into the batteries themselves so they can be charged separately.
A welcome pack and user manual will also be supplied to you at the point of sale.
Extras that go with this chair to make your life easier:
WHY 
BUY OUR MULTI CHAIR 1
?
2 seconds folding and unfolding, easy for using on a plane, bus or train.
Very lightweight, only 22.5 kg and 25kg with batteries.
Small volume after folding.
Frame material: Light but strong – aluminium alloy.
Industry Certifications: CE and FDA Approved, ISO9001 certified for quality management system by adhering to specific principles, ISO13485 certification which is the medical devices industry mark of safety and quality.
High-efficiency brushless hub motor.
Bigger rear tyres, stronger durability.
Fast, free UK

delivery

. All LITH-TECH products are sent out the next business day via TNT express courier service.
We offer a 12-month warranty on all our wheelchairs.
You will be purchasing an innovative product from the most modern, fastest-growing mobility company in the UK