Product Specifications
| Frame |   |
| --- | --- |
| Material:  | Carbon Fibre |
| Size |   |
| Folded Size:  | 610mm x 380mm x 750mm |
| Open Size: | 950mm x 610mm x 925mm |
| Weight |   |
| Maximum Load: | 110kg |
| Product Weight (Exc. Batteries): | 17kg |
| Product Weight (Inc. Batteries): | 19.5kg |
| Riding Requirements |   |
| Age Range: | 10 – 90 years old |
| Road Legal: | Pavement |
| Main Parameters |   |
| Maximum Speed: | 0.5-4MPH (can be modified if required) |
| Battery Endurance: | 16 miles |
| Maximum Hill Climb: | 14 degrees |
| Suitable Terrain: | Multi-terrain but prefers hard ground |
| Waterproof: | Can withstand light rain. Must cover the joystick |
| Motor Parameter |   |
| Power (w) | 180W x 2 Brushless Motors |
| Battery |   |
| 2 batteries in wheelchair arm: | 24v 6AH x 2 piece |
| Charge Time (fully charged from flat): | 6-8 hours |
| Tyres |   |
| Front Tyre: | 7-inch PU solid tyre |
| Rear Tyre: | 8-inch Rubber solid tyre |
| Puncture Proof Tyres: | Yes |
| Seat |   |
| Seat Width: | 42cm |
| Seat Depth: | 40cm |
| Seat Height: | 49cm |
| Space Between Armrests: | 50cm |
| Warranty |   |
| Warranty Included: | 12-month Warranty from date of purchase |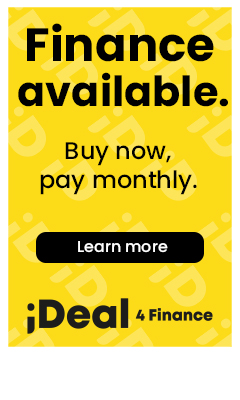 LITH-TECH Carbon Edition
The LITH-TECH Carbon Edition is our very latest model and is the first carbon fibre folding electric wheelchair to be introduced to the UK market, it is also the world's lightest everyday electric folding wheelchair on the market. Carbon fibre is the latest and greatest in material technology with two key properties; it's very light and also incredibly strong. This makes make carbon fibre very appealing when used for manufacturing products such as bikes or wheelchairs. With this in mind, our latest electric wheelchair weighs only 17kg (ex. batteries) 19.5kg (inc. batteries) but can also take a user weight of 110kg (19 stone) which is incredible when you think about it.
Wheelchair Battery Life
This chair comes with two very powerful 6ah batteries which are stored in a racking system under the chair. These batteries are not only quick release but also fully wireless making removing them a 1 second job. The lifespan of the batteries will typically last for roughly 4 years or 1000 charges and boasts a range of 16 miles per charge. Charging takes only 5-6 hours, and you can charge these batteries either through the joystick or directly into the batteries themselves meaning they can be charged in your home whilst the chair is left in your car for example.
Practical Information
Its dimensions are as follows:
Folded:
610mm x 380mm x 750mm
Unfolded:
950mm x 610mm x 925mm. It has a seat width of 42mm and a 50cm space between the armrests meaning it can suit a larger individual as well. This chair is also ideal for those on the go that travel as it folds up in less than 2 seconds and can easily fit in even the smallest of car boots. Another practical feature is that the arms on this chair fold all the way up and back completely out of the way. This makes getting in the wheelchair from the side a piece of cake and means it can easily be manoeuvred all the way under a table for eating, drinking or working.
Who is This Wheelchair Suitable For?
To be honest, this is one of the only chairs out there that can really suit almost anyone. It's probably easier to say who it wouldn't suit, and that would be anyone who is tiny in stature – so, very small and thin so around 8 Stone etc or rather weighty people (who might want to go for a heavier chair with larger rear wheels). This is because although it's not a wide chair, a tiny person might want less space between the armrests. This chair is ideal for partners or friends who go on days out with their disabled spouse, as it means they can lift the chair in and out of the car themselves without the use of ramps or a hoist. The LITH-TECH Carbon Edition is also a great all-rounder in regards to managing different terrain types as well as having good ground clearance. This model doesn't have the anti-tip wheels at the back, which typically reduce clearance when taking potholes or curbs.
Extra Information
The chair comes with a mains charger, which plugs straight into the joystick and charges both batteries equally, and the chair as a whole unit. It also comes with a battery adaptor extension lead which then charges directly into the batteries themselves for off-the-chair charging.
10 Reasons Why You Should Buy Our Carbon Edition Electric Wheelchair!
2 seconds folding and unfolding, easiest on the market.
One of the few chairs that is officially legal under the new plane and public transport rules.
Very lightweight and small folding volume, only 17kg and only 19.5kg with batteries
Frame material: Carbon Fibre
Great ground clearance for a smaller wheeled chair.
High-efficiency premium brushless motor.
Puncture-proof tyres, stronger durability. Now comes with rear rubber tyres.
Next day posting, should receive order in 1-2 working days.
We offer a 12-month warranty on all our products frames, motor and batteries.
All LITH-TECH products are sent out the next business day via express courier service.